If you are a fan of Canon cameras, you probably have a bunch of CR2 images stocked on your computer. CR2 is the proprietary format of Canon cameras, used for creating RAW images. Or in other words, images that you can later edit using advanced graphics editing software. While this format might be OK to use if you are a professional designer and if you have Adobe Photoshop or other similar programs installed on your computer, transfer CR2 images, sending or posting them online might pose some problems.
As in the case of most RAW image files, CR2s tend to have a very large size, so storing them or sending them by e-mail can be difficult. In addition, they are not compatible with many regular image viewing aditing programs and they are not accepted by photo labs or image sharing websites. So, how to deal with them in this case?
The best solution for handling your CR2 images is converting them to a more popular image format, which takes less space and is supported by more image viewers. You can choose from several extensions, including JPG or TIF. But while converting CR2 to JPG usually implies some serious compromise in terms of image quality, when it comes to the TIF format, preserving image quality is no longer an issue.
As opposed to JPG, which is a lossy compression format, TIFF (Tagged Image File Format) can ensure a lossless compression of the image. Or in other words, it helps you maintain image quality when you switch from CR2. However, for this conversion to take place successfully, you need to use a powerful piece of software, with advanced conversion settings. We recommend ReaConverter, which supports conversions to and from over 400 image formats, including CR2.
All you need to do is:
Download and Install reaConverter
Go to the reaConverter's website reaConverter.com, download and install the software to your PC.
Load Your CR2 Files
Start it and load all the image files you need to convert because, as opposed to most free online converters, reaConverter supports batch conversion. So you can save the time and energy you would lose with doing repetitive operations.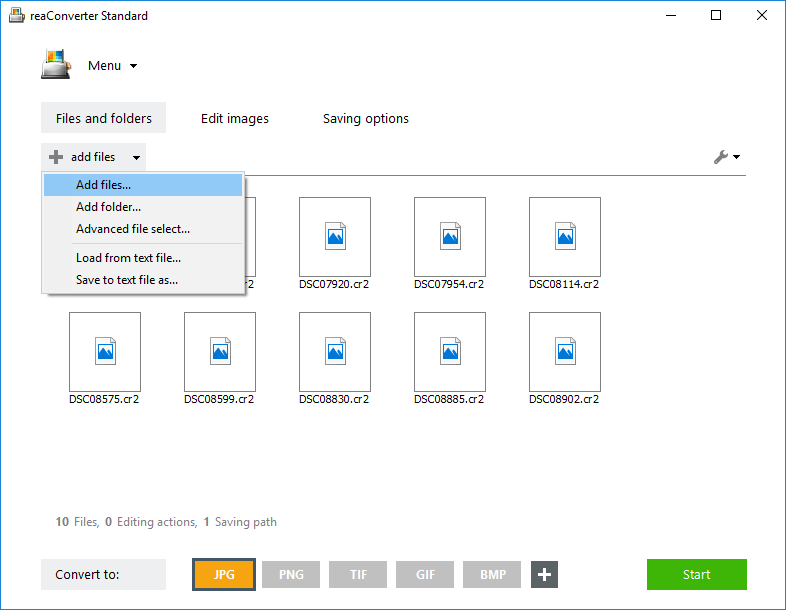 Edit CR2 photos
You can tune CR2 loading settings with RAW Formats Loading Settings option.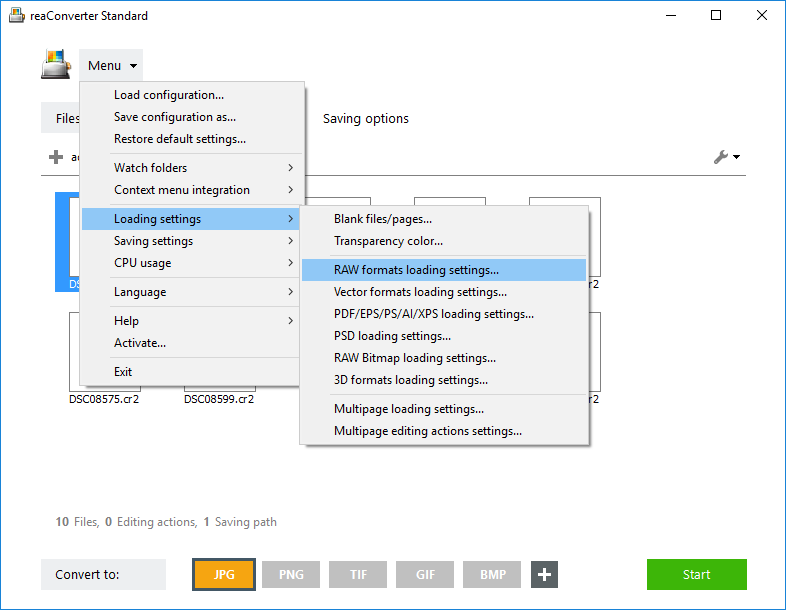 Adjust white balance, brightness and interpolation, or apply denoise filter and color correction.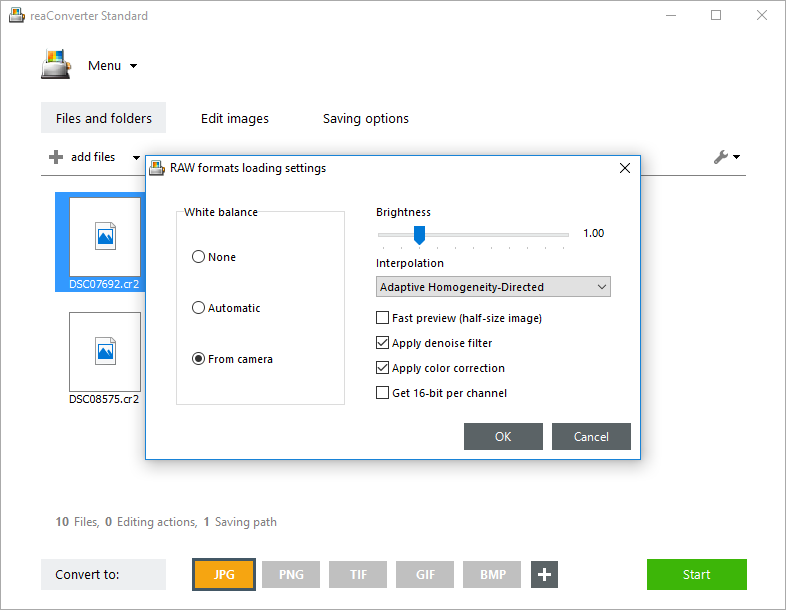 reaConverter also lets you choose between a wide array of image editing options. Here you can opt for rotating or cropping your images, for adding filters, effects or watermarking. You can easily check the effect of the image options you select here by ticking the Preview button.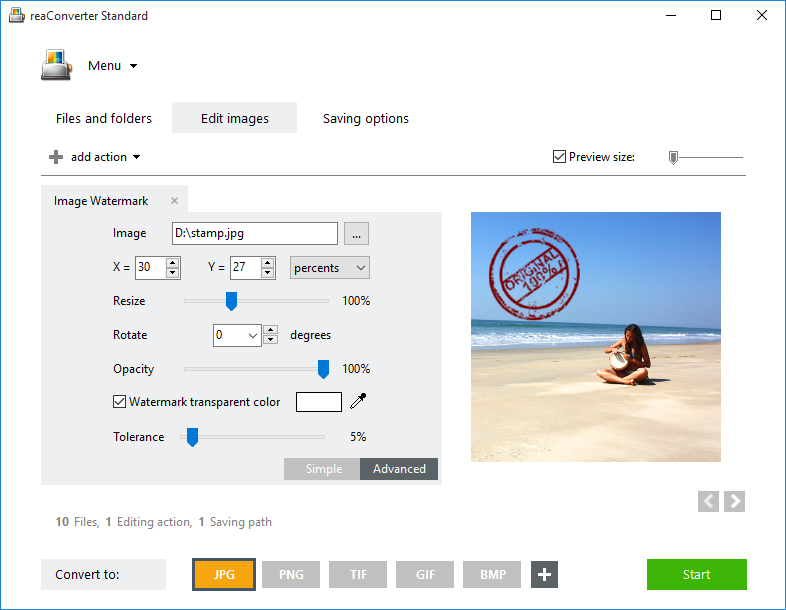 Save in TIFF
Go to Saving options and pick a location for your TIF images. Pick the TIF extension for your output files by clicking the corresponding button from the lower part of the window.
Consequently, click on the TIF format settings button and go to the TIF menu in the newly opened window. Then select No compression in order to have a lossless conversion from CR2 to TIF.
After completing this step, simply start the conversion and in a few moments you will be able to enjoy your newly converted TIFF image files!
Video Tutorial
Online CR2 Converter:
reaConverter is a highly efficient tool for managing a large amount of CR2 files on a frequent basis. However, if you are planning to convert only a few CR2 photos and only once in a while, then you can also try online RAW photo converter imverter.com.
Advanced users can convert CR2 photos to TIFF files into images via command line interface in manual, automated or scheduled mode. You are welcome to contact our technical support when you have any questions about reaConverter.