PDF/A is an alternative to PDF meant to ensure more safety and durability for the content of your documents. The format includes an ISO standardization which eliminates the risk of modifications that might appear when the document is visualised in the future using different software.
In other words, PDF/A documents can ensure the document will be compatible with future software and will stay exactly the same in the years to come, as far as fonts, images, colours and many other details are concerned.
So in case you want to secure your documents for later use, try reaConverter's latest edition supporting conversion into PDF/A-1b, which is a synonym for ISO 19005-1 Level B conformance. This feature can be applied manually to all desired documents, or in case you're a developer, it can be automated and included in your customized software solution using command-line.
How to create PDF/A documents using reaConverter?
Download and install reaConverter and then follow the simple steps of the conversion process.
Load files
Start reaConverter and add one or more files you intend to convert.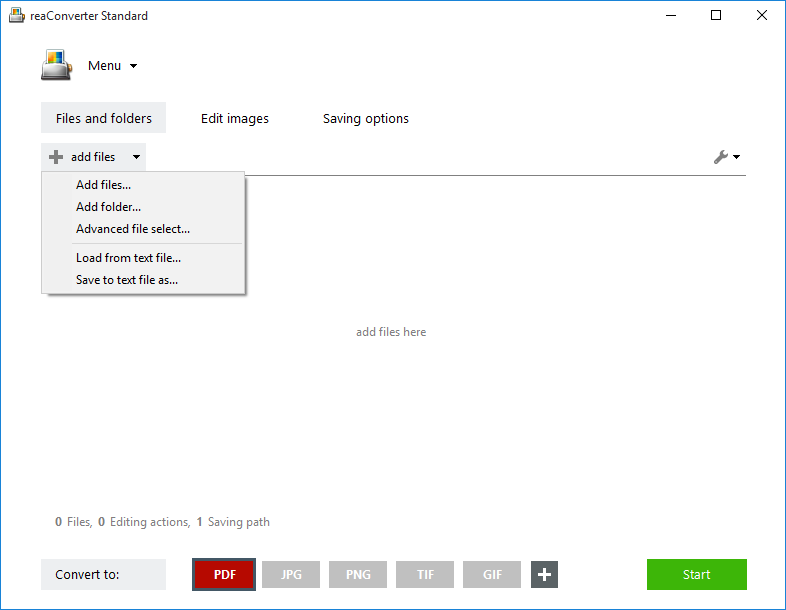 PDF/A settings
Click the PDF button placed in the lower part of the window and then click the Settings icon, placed in the button's upper left corner.
Alternatively, you can reach the same place by following this path: Menu → Saving settings → Format saving settings → PDF.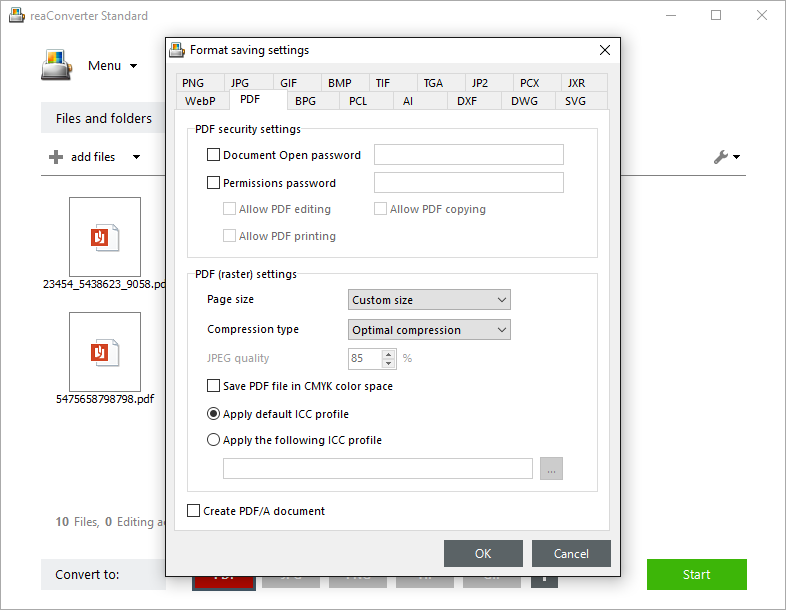 In the newly opened window, tick the Create PDF/A document box and press OK.
Start conversion
In the Saving options tab, pick a location for your output files. Save them in a local folder of your choice or directly online, using one of the supported cloud storage services.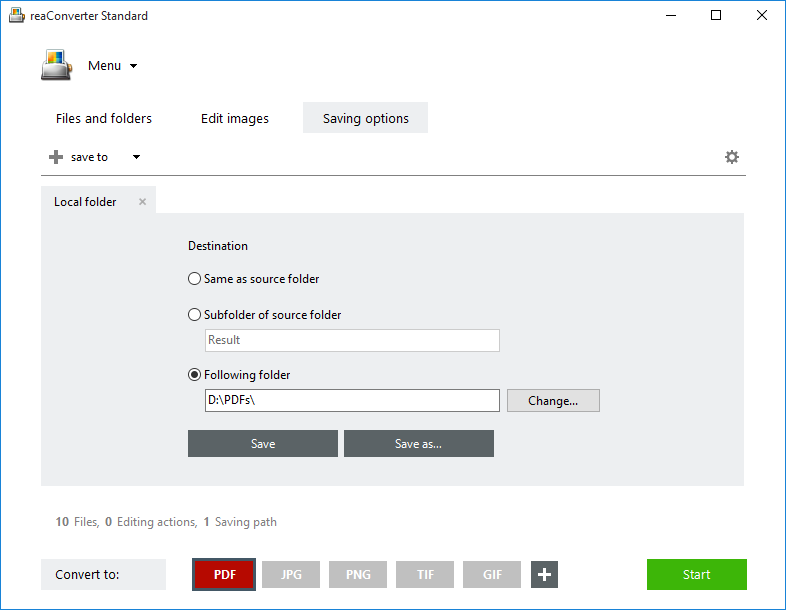 Then simply press Start and your new PDF/A files will be done in no time!
Video Tutorial
Advanced users can convert to PDF/A documents with command line interface or DLL in manual, automated or scheduled mode. You are welcome to contact our technical support when you have any questions about reaConverter.