STL is an image format mainly used in a type 3D printing technology called stereolithography, involving the production of three-dimensional models, patterns and prototypes with polymers. The STL format was initially launched in the 1980s by 3D Systems, the first company to introduce and develop stereolithography, and it is nowadays supported by several computer-aided design (CAD) programs.
STL files store black-and-white 3D objects, including only geometry data and no color, texture or other attributes usually featured by images created with CAD software.
In comparison, AutoCAD's native interchange format DXF tends to have more popularity and offer more complex object descriptions than STL. DXF supports both 2D and 3D object rendering, and its features can vary according to the AutoCAD release to which the format is associated.
With reaConverter's latest edition you can automatically convert 3D STL files into 3D DXF, while customizing the AutoCAD release with which you want the output file to be associated.
Open Files
Add one or more STL images that need to be converted. reaConverter allows you to handle groups of images fast and easy by offering you a handy drag-and-drop tool and the possibility to add entire folders.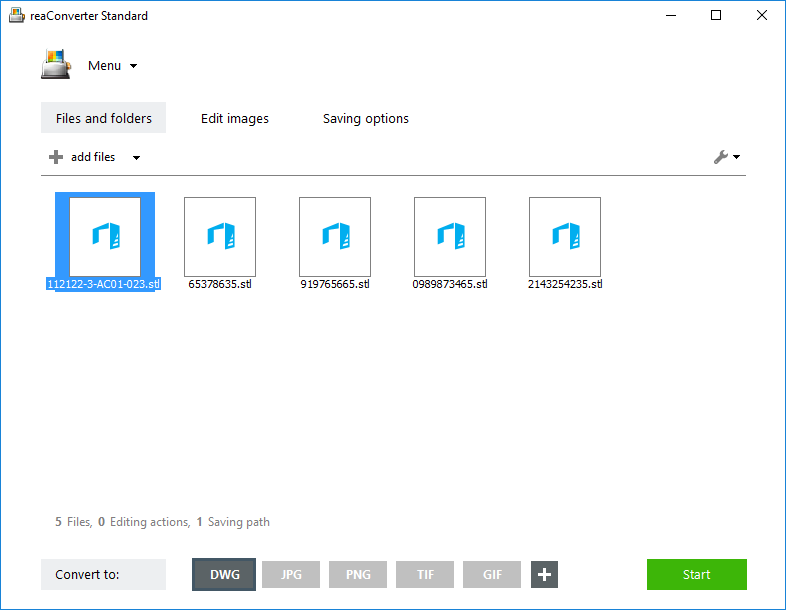 Plus, there is the Advanced file select option, by which you can automatically add certain files according to their size and/or extension from a folder with mixed content.
DXF Saving Settings
Go to the Menu button and click Saving settings – Format saving settings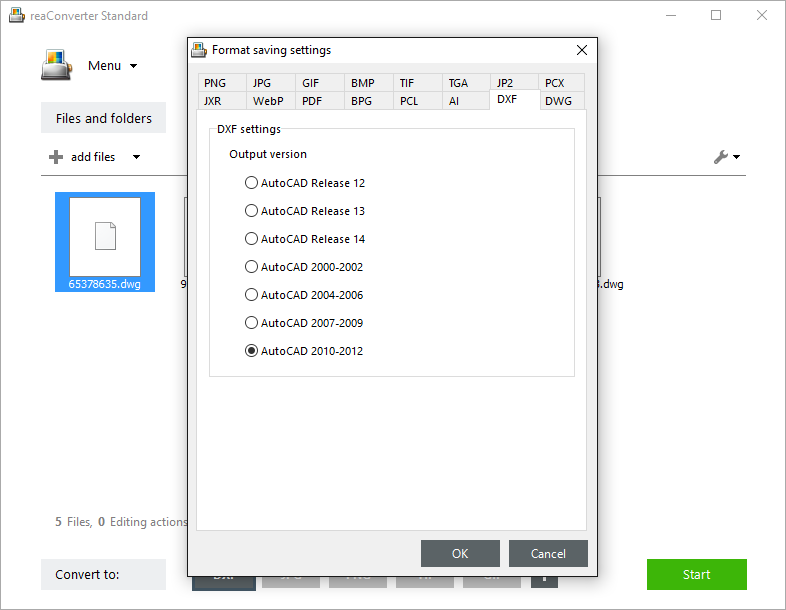 In the DXF tab here you will find a list with all AutoCAD releases supported by reaConverted.
Save the Result
In the Saving options section, select a location for the output DXF files. Next, don't forget to make sure the DXF button is checked in the Convert to area. In case you don't see the button there, click Plus and get a full view of all the output formats supported by reaConverter.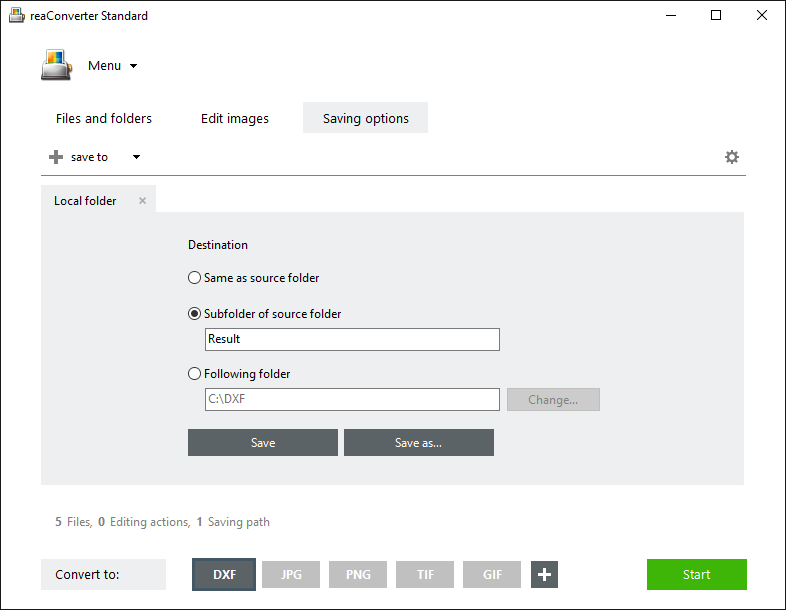 Then simply press Start and your newly converted DXFs will soon be ready!
Video Tutorial
Advanced users can perform 3D STL to 3D DXF conversions using command line interface or DLL in manual, automated or scheduled mode. You are welcome to contact our technical support when you have any questions about reaConverter.