In addition to offering you the possibility to convert image files to and from almost any type of format you can think of, reaConverter also supports a series of features to help you save time and manage batch conversions better.
Customizing the conversion process is now more advanced and easier to handle. One of the handy features included in reaConverter's saving settings allows you to move unprocessed files in a folder of your choice. This results in a better organization of your image files and makes them easier to find and handle, particularly when you are converting large numbers of images at one time.
Select Images
Pick one or more image files and load them into reaConverter. Use the drag-and-drop tool or browse your hard drive to look for them. You can add single files or entire folders.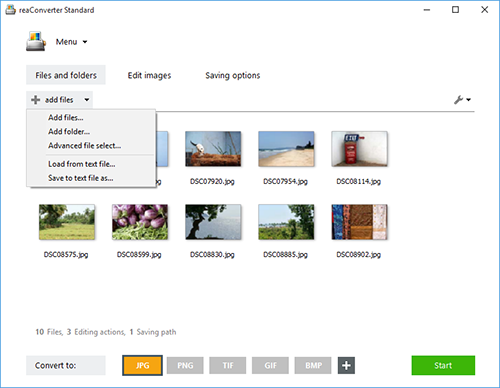 Move Unprocessed Files
Go to the Menu button and click Saving settings → Additional saving settings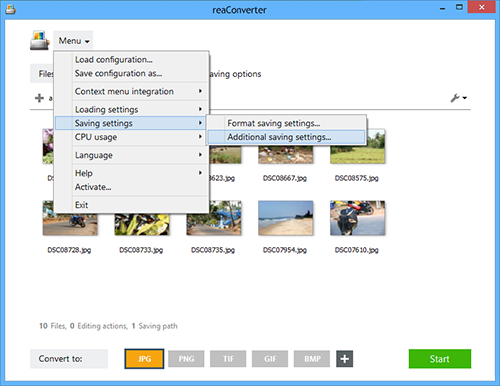 Then go to the File options tab. Here you can tick the Move unprocessed files box, and insert a desired location. In this window you can also choose to delete files after conversion or to move original files to a particular folder.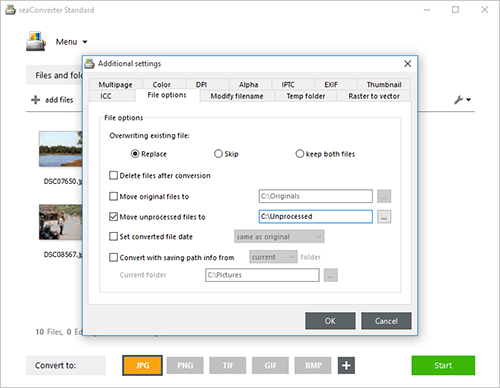 Edit Images
In case you want to edit your files, pick an action from the wide array of options available in the Edit images tab. You can resize, rotate, adjust colors and a lot more!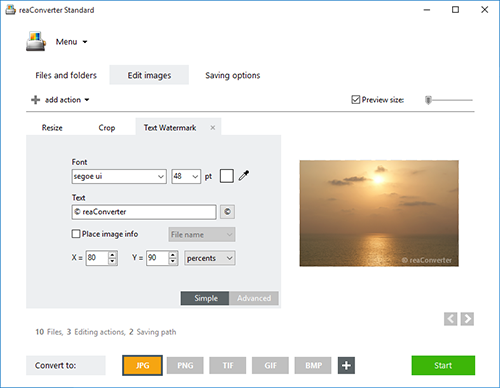 Save the Result
Next, go to Saving settings and choose the location of your output files. Last but not least, click on the buttons conveniently placed in the lower part of the window in order to pick the extension of the output images.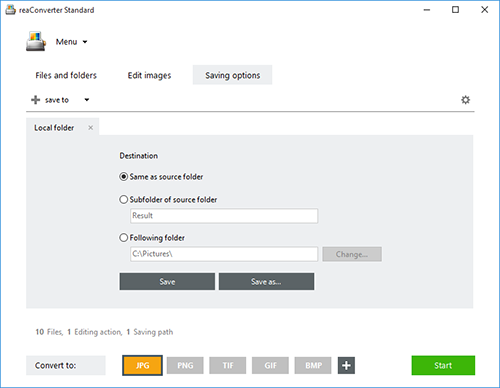 Then simply press Start!
Video tutorial
Share
Command-line interface
Advanced users can do the same using command-line interface in manual or automated mode. You are welcome to contact our technical support when you have any questions about reaConverter.
Download reaConverter Pro with CLI