Vector files are more than often used by graphic designers when creating or editing various types of images. The vector format provides a series of advantages in manipulating the image, including the separation of the background from the elements that compose the image, the possibility to edit colors more easily and with more accuracy, the possibility to scale the image without losing its quality etc.
reaConverter's latest edition not only makes conversion easier and faster, but also allows you to customize the vector image while loading it.
Open Images
Add one or more vector images by selecting them manually or drag-and-dropping them.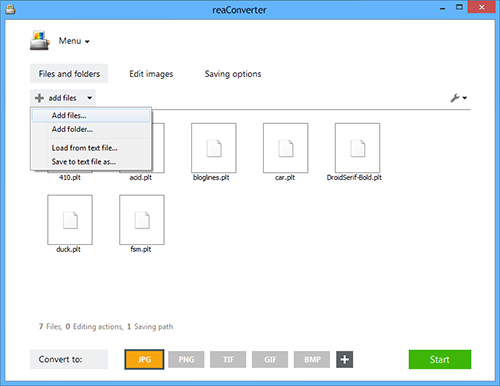 Vector Loading Settings
Go to the Menu button, and then click Loading settings → Vector format loading settings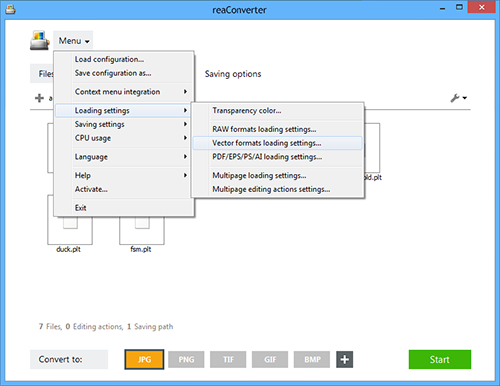 Here you can simply add a desired percentage in order to resize the vector image, and then press OK.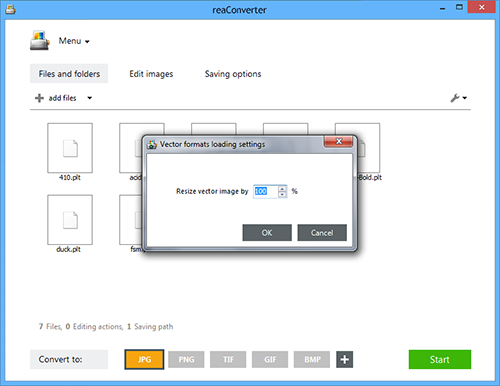 Save the Result
Go to the Saving options to pick the location and format of your newly converted vector images. You can save them in a local folder of your choice, or online, using a Google Drive, Box.net, Sky Drive or Dropbox account.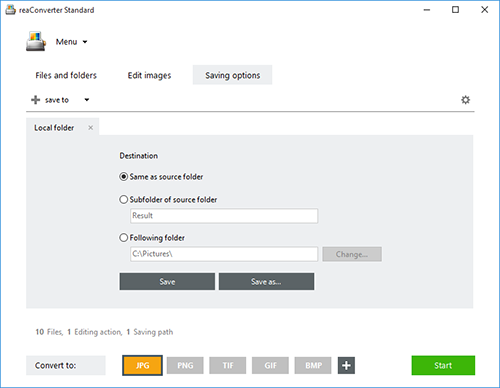 Last but not least, pick the desired extension of the output files from the buttons conveniently placed in the lower part of the screen. Then just press Start and the new images will soon be ready!
Video tutorial
Share
Command-line interface
Advanced users can do the same using command-line interface in manual or automated mode. You are welcome to contact our technical support when you have any questions about reaConverter.
Download reaConverter Pro with CLI